All the News that Matters to Czabe Beyond the World of Sports
Monday, February 6, 2019
---
Dateline: In the Face!
Death By Vape Pen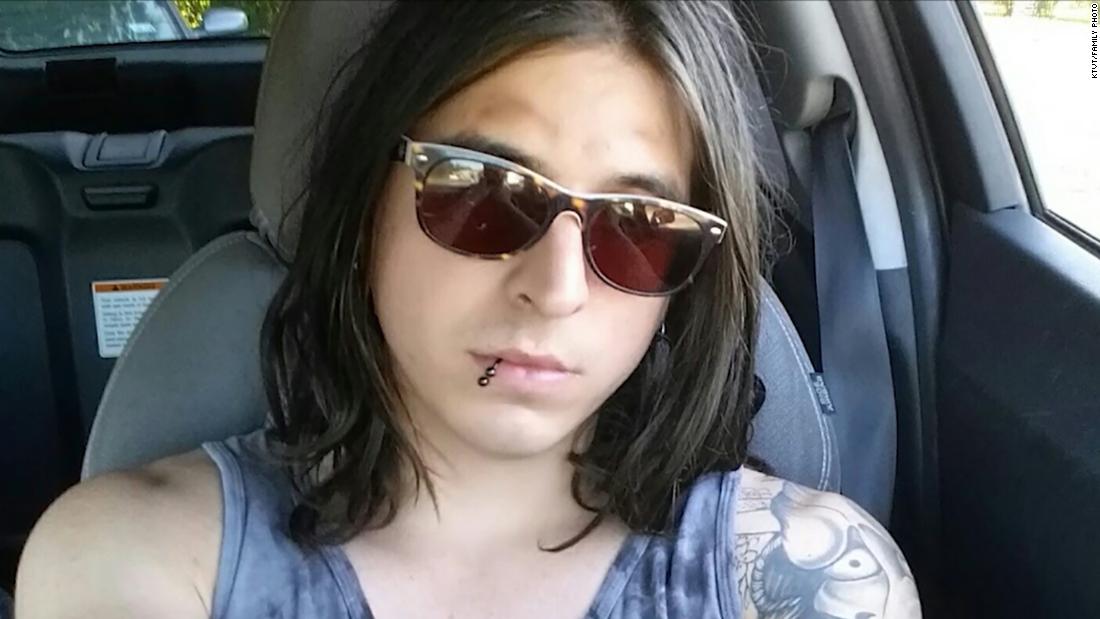 A Texas man died of a massive stroke after the e-cigarette he was using exploded and tore his carotid artery.The Tarrant County Medical Examiner's office says that William Brown died in a Fort Worth hospital on January 29 — just weeks shy of his 25th birthday. The death certificate says he died from cerebral infarction and herniation after debris from the exploding vape pen dissected his left carotid artery.The explosion reportedly happened on January 27, in the parking lot of a store that sells smoking and vaping supplies.The manager of Smoke and Vape DZ told CNN affiliate KTVT that he called an ambulance after the explosion.Brown had gone into the shop to ask for help using his vape pen, but did not buy anything, according to KTVT. The shop said they don't sell that brand of vape pen.Brown was rushed to the hospital and his family told KTVT that he was put into a medically-induced coma and that x-rays showed that part of the e-cigarette was lodged in his throat."That went across his lip, apparently somehow, and cut his lip," said Brown's grandmother. "That three-piece thing went into his throat and stayed there," his grandmother Alice Brown told KTVT.She didn't understand why doctors didn't operate right away.
Source: Exploding vape pen kills a Texas man – CNN
---
Dateline: Nashville
Meth-Head Eaten by Bear
NASHVILLE, Tenn. (AP) — Park officials say an autopsy found that a man whose body was discovered being eaten by a bear in Great Smoky Mountains National Park in September died of accidental methamphetamine intoxication, not a bear attack.A park news release Monday says officials decided to euthanize the bear that was feeding on the body of 30-year-old William Lee Hill Jr. of Louisville, Tennessee.Officials say they didn't know the definitive cause of death at the time but decided to euthanize a few days later for public safety reasons after consulting with wildlife professionals and further understanding the bear's aggressive behavior.Officials estimate 1,500 bears are in the park along the Tennessee-North Carolina border, and though very few show aggressive behavior toward humans, bears that pose a threat to visitor safety are euthanized on rare occasions.
Source: Autopsy: Man eaten by bear died of meth overdose
---
Dateline: Chiropractor's Office
Golf Now Labelled "Contact Sport" Because of Bad Backs
Modern golf has triggered an epidemic of back pain among players, according to new research.A focus on strength over style is making spinal injuries common among both amateurs and professionals.More than half of those who golf for a living suffer from back injuries, with a third of weekend enthusiasts falling victim to similar conditions. Global superstars Tiger Woods, Phil Mickelson, Justin Rose and Rory McIlroy are among those whose careers have been blighted by the issue.ADVERTISINGThe sport is extremely exerting and even endangering to public health, scientists say.
Source: Golf is now as bad for participants as a CONTACT sport | Daily Mail Online
---
Dateline: Chowda Heads
Patriots Fans, Tired of Winning, Start Fighting Each Other
Patriots fans sure have an odd way of celebrating the team's Super Bowl win.Tuesday's parade for the six-time NFL champions began by irking local commuters by bringing thousands of fans into Boston during rush hour and has spurred at least one punch- and kick-filled brawl on the city streets.Maybe they were just fighting over the Tide Pods that tight end Rob Gronkowski was tossing into the crowd, but either way, this seems like a weird way to show appreciation for the city's latest Super Bowl victory.
See Video: Video: Fans brawl at Patriots Super Bowl 53 parade
---
Dateline: New Jersey
Jersey Residents To Be Taxed When It . . . Rains?
New Jersey is one of the highest taxed states in the country.Now, residents and businesses could be taxed extra … when it rains.Save it for a rainy day. Some of your hard-earned dollars may be taken away as the weather turns ugly and rain drops fall on the Garden State. A new bill calls for the creation of local or regional storm water utilities, giving local counties and municipalities the power to collect a tax from properties with large paved surfaces such as parking lots, CBS2's Meg Baker reported.That's businesses and homeowners.The bill passed in the Senate and the Assembly and is now headed to Gov. Phil Murphy's desk.
Source: 'Rain Tax' Likely To Become Reality In New Jersey – CBS New York
---
Dateline: Los Angeles Dodgers
First Death from MLB Foul Ball in 50 Years
A California woman died in August as a result of being hit in the head by a batted ball at Dodger Stadium, according to a Los Angeles County coroner's report obtained by ESPN's Outside the Lines and details her daughter revealed to OTL in December.Linda Goldbloom, a mother of three and grandmother of seven, died on Aug. 29. The coroner's report states the cause as "acute intracranial hemorrhage due to history of blunt force trauma" and states that the injury occurred when she was struck in the head with a baseball during the Aug. 25 game at Dodger Stadium.Television coverage of the Padres-Dodgers game that night did not follow the flight of the ball or show where it ended up. No media outlet has reported what happened, but Goldbloom's family didn't keep it a secret and included this sentence in email notifications on the day she died:"While the end came suddenly by a foul ball at Dodgers (sic) Stadium, she had a long beautiful and blessed life."
Source: Coroner: Fan struck in head by foul ball during Dodgers game died of blunt force injury
---
Dateline: Australia
Aussie Uses Baby Shark as a Bong
WARNING: GRAPHIC, DISTRESSING A fisherman and moderator of a popular Facebook group has used the body of a dead shark as a bong, prompting widespread criticism on social media.The shocking video, which appears on popular group Fried Fishing Australia, shows the man holding the lifeless body of a small shark with a pipe stuck in its head and another pipe protruding from below its fin.The man then lights the pipe, sucking from it before exhaling, appearing to laugh speak, while the "Baby Shark" kids song plays.
Source: 'Sooks complained': Horrifying video shows man using baby shark's body as bong
---