All the News that Matters to Czabe Beyond the World of Sports
Monday, February 5, 2019
---
Dateline: Crypto Currency
Knock, Knock. Where's My Bitcoin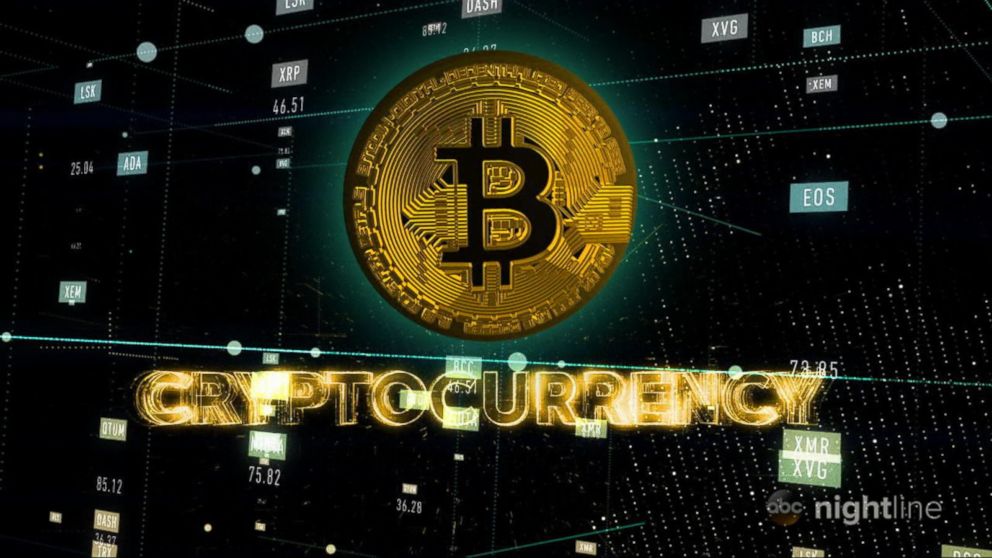 Over $190 million in deposits have disappeared into the ether after the CEO of Canada's largest cryptocurrency exchange took the password to his grave.As a result, on Tuesday, a Vancouver court may appoint auditors Ernst & Young to act as an independent third party to oversee proceedings for Quadriga CX. The company applied for creditor protection in the Nova Scotia Supreme Court on Jan. 31 after delays and the inability to complete transactions."For the past weeks, we have worked extensively to address our liquidity issues," a company letter says. "Unfortunately, these efforts have not been successful."Quadriga's problems accelerated when CEO Gerald Cotten died unexpectedly at the age of 30 from Crohn's disease while traveling in India on Dec. 9. His death was announced Jan. 14 on the company's Facebook page by his widow, Jennifer Robertson, who also serves as the executor of his estate.The problem is that Cotten was the only person who knew the password to access up to $190 million in customer funds. The money is now "unavailable and some of it may be lost," according to court filings by Robertson."The laptop computer from which Gerry [Cotten] carried out the Companies' business is encrypted, and I do not know the password or recovery key," Robertson said in her filed affidavit. She even hired an expert, who was unable to break through the encryption to access the funds.
Source: Company loses $190 million in cryptocurrency as CEO dies with sole password – ABC News
---
Dateline: Greensboro, NC
College Student Finds Man Wearing Her Clothes in the Closet
A North Carolina man was arrested after a college student came home to her off-campus apartment to find him hiding in her closet and wearing her clothes, police said.Andrew Clyde Swofford, 30, was taken into custody Saturday afternoon near the Summit at The Edge apartments in Greensboro after the 20-year-old woman called 911 to report the spooky incident.Andrew Swofford was charged with misdemeanor breaking and entering after a college student found him in the closet of her off-campus apartment in Greensboro, North Carolina.Guilford County JailThe woman, who attends the University of North Carolina at Greensboro, said she and her roommates initially thought a ghost had taken up residence in their apartment after she noticed her clothes disappearing from her closet and handprints on the bathroom wall, according to WTVD.On Saturday, however, the woman realized it wasn't a supernatural spirit in her apartment after all, but a stranger.The woman said she left her apartment Saturday morning and when she came home around lunchtime, she heard strange noises in her closet, Greensboro Police Department spokesman Ronald Glenn said.When she checked inside, she noticed her clothes were disheveled and a few items were missing, Glenn said. She then noticed Swofford hiding in the closet wearing some of her clothes."I just hear rattling in my closet," she told WTVD. "It sounded like a raccoon in my closet. I'm like, 'Who's there?' And somebody answers me. He's like, 'Oh my name is Drew.'"The woman called her boyfriend, who showed up to the apartment and made Swofford leave, Glenn said.
Source: College student finds man hiding in her closet wearing her clothes
---
Dateline: Proposals
Fighter Walks Away Winner After Suffering TKO
Everyone has heard tales of romantic proposals, scroll through YouTube and you'll find an endless stream of elaborate plans unfolding before the man drops down onto one knee to pop the question.But this one potentially takes the cake, at least in the weird category that is.Italian boxer Carmine Tommasone shrugged off being beaten via TKO in his bid to claim the WBO Featherweight title from Oscar Valdez, and decided the time was right.Sporting a monster cut and bruise under his right eye, Tommasone spoke in the ring before dropping down to one knee and popping the question to his waiting girlfriend.It was the first loss for the Italian in his career, but he managed to walk away from the ring a winner after his partner said yes.
Source: Carmine Tommasone boxing proposal: Eleider Alvarez vs Sergey Kovalev
---
Dateline: Auctions
"Kramer Told Me It Was a Real Porsche!"
Jerry Seinfeld has been sued for allegedly selling an "inauthentic" Porsche for $1.5 million and failing to reimburse the buyer, according to a suit filed in Manhattan Federal Court, according to the New York Daily News. The car in question is a 1958 Porsche 356 A 1500 GS/GT Carrera Speedster that went under the hammer at the Gooding & Co. March 2016 Amelia Island auction, which featured a "Jerry Seinfeld Collection" of cars.That green Porsche coupe was denoted as being one of 56 that were factory-built with lightweight aluminum panels, and promotional materials for the auction touted it as "a highly sought-after four cam Porsche." Seinfeld himself attended the auction, which saw the vehicle sold to a Brazilian company called Fica Frio. After having a "Porsche expert" pore over the vehicle, it was allegedly determined to be inauthentic in March 2017, per the suit, citing a lack of photographs during the restoration. The suit also claims Seinfeld himself left a voicemail this past June, apologizing for the "nuisance."
Source: Jerry Seinfeld Sold a Phony Porsche for $1.5 Million, Suit Claims – Robb Report
---
Dateline: Florida Woman
Woman Faces Domestic Battery Charges for Assault with a Pork Chop
Florida woman was arrested for throwing a frozen pork chop at her boyfriend during a quarrel, cutting his face near his eyebrow.Pasco County police arrested Jennifer Brassard, 48, of Brookesville last Friday night for domestic battery, according to the police report.Police said a verbal argument started between Brassard and her boyfriend. As the argument intensified, Brassard grabbed a frozen pork chop and hurled it at her man, striking him in the left eyebrow and causing a half-inch cut. The boyfriend fled the house. The police later arrived and determined that Brassard was the "primary aggressor" in the fight, based on the boyfriend's statements to police.Brassard and her boyfriend, who live together, have been dating for a year.Police deemed that Brassard was not under the influence of drugs or alcohol when they booked her, and she was released on bond Saturday.
See Full Story: Florida Woman Arrested For Throwing Frozen Pork Chop At Her Boyfriend
---