All the News that Matters to Czabe Beyond the World of Sports
February 7, 2019
---
Dateline: More Bristol News
The Absurd Case of Doug Adler, ESPN and Guerilla Tactics
ESPN has settled a wrongful termination lawsuit with tennis announcer Doug Adler, the New York Post reports.During a Jan. 18, 2017, Australian Open match between Venus Williams and Stefanie Voegele, Adler, a former tennis pro, said that Venus Williams put "the guerilla effect on, charging" after she had moved to the net while Voegele was serving. Some viewers thought Adler had referred to Williams as a "gorilla" and complained to the network. After the incident, Adler apologized and said he "simply and inadvertently chose the wrong word to describe her play." ESPN fired Adler, who followed by bringing a lawsuit against the World Wide Leader that February.The network has now "amicably resolved our dispute with Doug Adler," according to the New York Post. In the lawsuit, Adler claimed emotional distress, citing that being branded a "racist" caused him to lose other TV work. The Post reports that Adler received a monetary settlement and may soon call tennis matches again for ESPN.
Source: Doug Adler lawsuit: ESPN settles after Venus Williams controversy | SI.com
---
Dateline: Bristol, CT
Charles Woodson is Out on NFL Countdown
In what could be the start of the reimagination of ESPN's "Sunday NFL Countdown" format, Charles Woodson is out, sources tell The Post.Woodson, the Heisman Trophy winner, Super Bowl champion and future Hall of Famer, never really took off on the show, which has been hosted by Sam Ponder the past two years.He joined ESPN immediately after he retired from football three years ago. Woodson confirmed the news on his Instagram account after The Post called ESPN for comment Thursday morning.The other main analysts on the "Sunday Countdown" set have been ex-Jets coach Rex Ryan, former Pro Bowl quarterback Matt Hasselbeck and Hall of Famer Randy Moss.The show has struggled to find its footing following the forced departure of Chris Berman two years ago. Ponder replaced Berman and struggled her first season.She arrived with more of a college sports-based reporting background. She did grow a bit more comfortable as an NFL host her second season. But still, she is not yet on the same level as ESPN's "Monday Night Countdown" host, Suzy Kolber.
Source: Charles Woodson gone in ESPN 'Sunday NFL Countdown' shakeup
---
Dateline: Blackface
The Growing List of Celebrities and Lawmakers That Have Done Blackface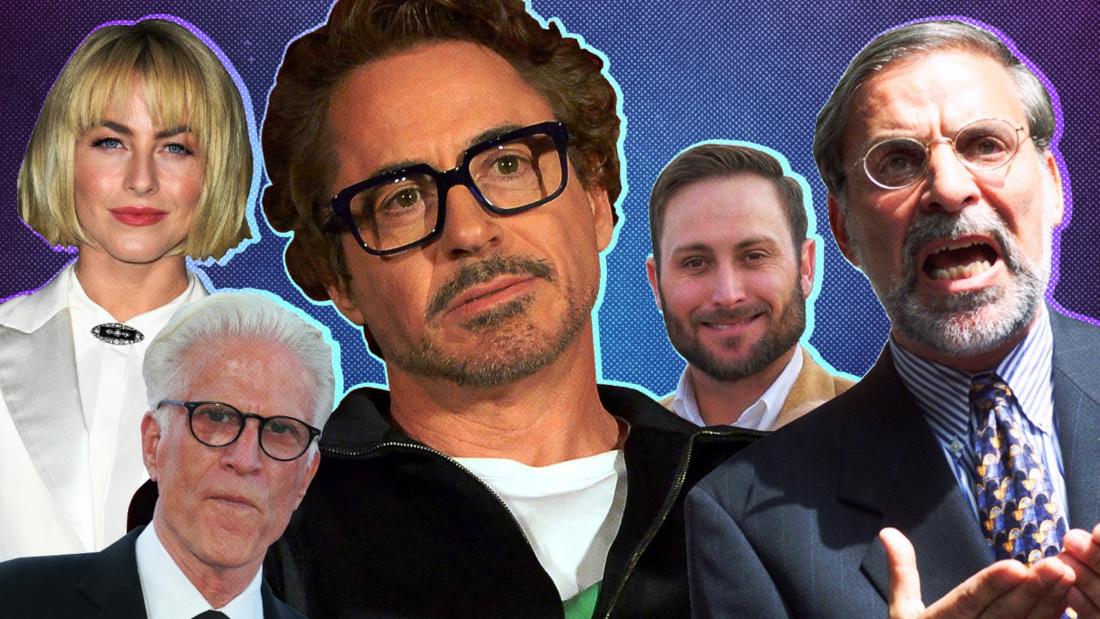 Prominent people in the worlds of politics and entertainment have gotten into hot water for wearing blackface long before Virginia Gov. Ralph Northam and state Attorney General Mark Herring recently admitted to it. Blackface dates back nearly 200 years, when white performers started darkening their faces with polish and cork to mock enslaved Africans in minstrel shows. These displays depicted black people as lazy, ignorant, cowardly or hypersexual. It was racist and offensive then and still is today. Here's a (growing) list of politicians and celebrities who've gotten in trouble over blackface. (Note: We're not including regular people — and there have been plenty of those cases.)
Click Here to See Full List: Blackface and celebrities: A (growing) list – CNN
---
Dateline: Super Bowl Parties
Did Your Super Bowl Party Get Weird? Or Did it Get Deadly?
A man was shot multiple times during a post-Super Bowl party in west Phoenix. Phoenix police report that several people were in an apartment near 51st Avenue and Thomas Road to watch the Super Bowl. One man left the home, telling police later that he felt uncomfortable with the amount of drinking and said, "things were getting tense."Two others reportedly told police that the suspect, 60-year-old Hans Richard Campos, was "significantly intoxicated."Later Campos was allegedly showing off a pistol when he and the victim Gregory Simmons, age 31, began to argue. After these witnesses left the apartment, they soon heard several gunshots.ADVERTISINGCampos reportedly told police that Simmons came after him and he is unable to defend himself due to medical issues, so he shot Simmons. Hospital officials reportedly told police that Simmons suffered two gunshot wounds to the front of his body and possibly four more to the back of his body.Campos is being held on a $1,000,000 bond for second-degree murder.
Source: PD: Man shot, killed during west Phoenix post Super Bowl party
---
Dateline: PGA Senior Tour
Alcohol-free for over a year, Rocco Mediate admits to drinking during competitive rounds
Rocco Mediate is not one to mince words, and his recent revelation was maybe the most important of his career. Mediate told Golf Channel that he gave up drinking on Oct. 23, 2017 but he couldn't remember a day before that that didn't include him having a drink. Even on the course."Absolutely I have (played while drinking)," Mediate said on Golf Channel. "Because it was just normal for me. It was just a daily ritual, let's say. You can put it in a lot of places. A lot of places. Was it every time? No. But most of the time when the pain came in, it wasn't not going to happen.""I couldn't tell you since last October, years before that, a day I went without having a drink," Mediate added. "I knew at the time that eventually it was going to get me."Mediate's body looks wildly different from just a few years ago when he'd ballooned up to well above a healthy playing weight, and he said the only aftereffects from giving up alcohol were a four-hour headache the day he gave it up."I didn't need alcohol, I just wanted it," Mediate said. "I enjoyed it. Simple as that. If I woke up and I was like, 'Oh God,' then we have some serious problems called rehab. Didn't want to have to do that. Had a small headache for about four hours, and that was the end. Done."
Source: Rocco Mediate admits to drinking alcohol on the course during competitive rounds – CBSSports.com
---
Dateline: Dallas, TX
The Drunken Clam Bar From 'Family Guy' Exists, and It's in Dallas (for a limited time)
Texans sure do love their cartoon-themed bars. Back in October, Austin's Nickel City bar "dressed up" as the fictional Moe's Tavern from The Simpsons as a Halloween stunt. There were doughnut shooters (picture a milky, boozy drink with a pink-frosted doughnut garnishing the lip like a lemon wheel), there were "Flaming Moe" cocktails (Nickel City swapped in Jagermeister for Moe's secret ingredient—children's cough syrup), and there were Krusty burgers. Simpsons fans were psyched. And now, Dallas is getting in on the fun with an homage to The Drunken Clam, a.k.a. Family Guy's fictional hang. 
See More Details: The Drunken Clam Bar From 'Family Guy' Exists, and It's in Dallas
---